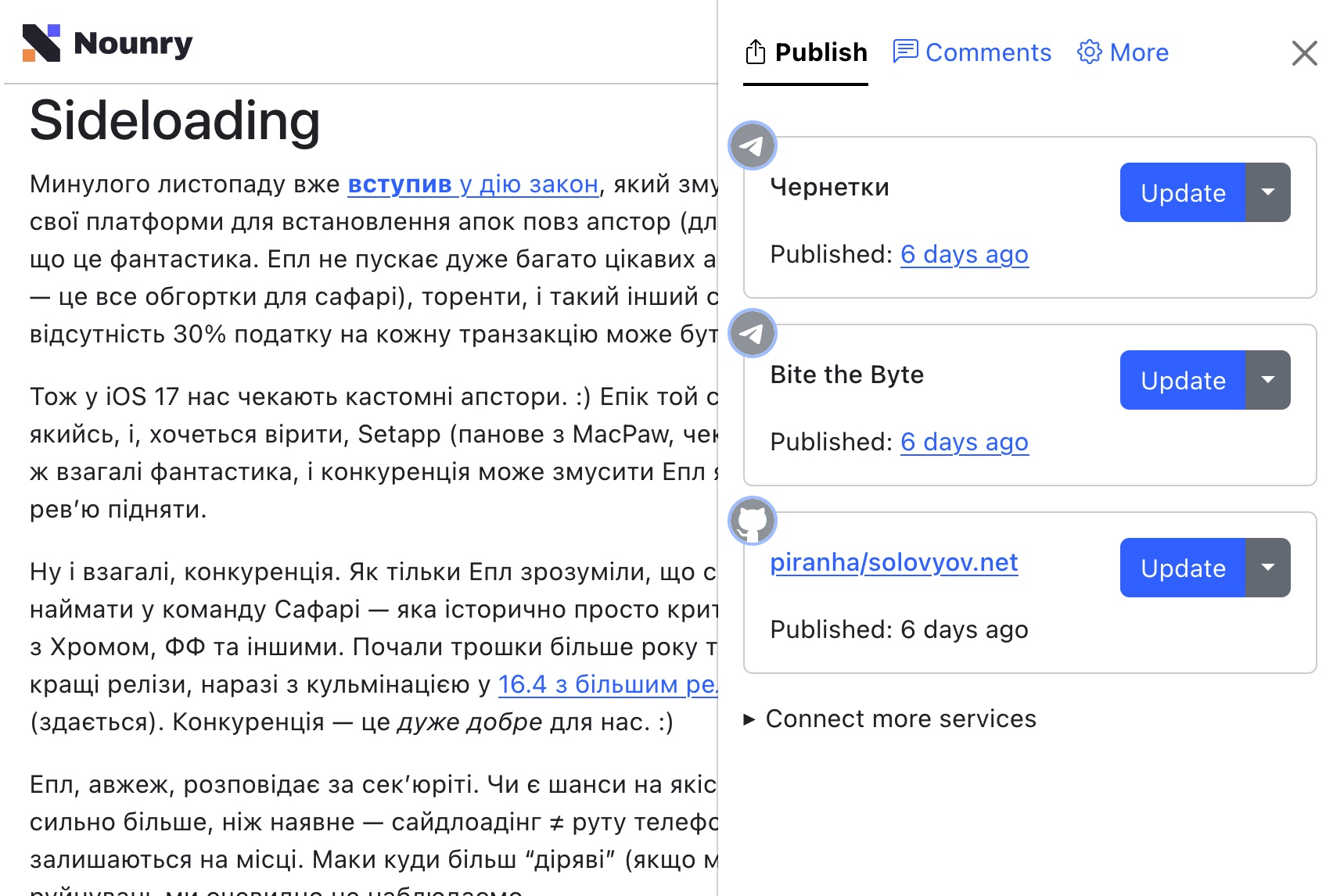 Nounry
Comfortably write blog posts with AI integration, dictionary support, built-in image search (coming soon). You can then publish to the platform of your choice: Telegram, Github, and more coming soon1.
---
Publishing
Publish to your favorite platform1 from within the editor.
AI support
Nounry is integrated with ChatGPT, and you can ask it to complete what you're writing. Or anything else, be it about your text or not.
Dictionaries
You can look up a synonym for a word right from the editor. No need for tab switching etc.
Collaboration
Need help writing an article? Just call a friend!
Comments
Not only editing, but reviewing too! Drum up some friend to help you make it right.
Media
Search for images without leaving the editor. (Coming soon)
---
FAQ
What are supported platforms?
Right now we support publishing to Telegram and triggering actions on Github. We plan to add more integrations, priority depends on user feedback thought. :)
What is the price?
Price is not yet decided on, but probably is going to be a modest monthly fee + usage-based charges for ChatGPT and similar.
---
Join early
Join Nounry early while it's in a beta than nuthin phase and execute your enourmous influence over the development direction. Or don't. It's your call. :)